I'm a 33-year-old PR professional turned acupuncturist. Moving from the corporate wold to the world of entrepreneurship is a dream come true and I'm thrilled to have met Gia and have made Vev Studios a partner for To The Point PDX.
I've never been comfortable with my personal appearance; growing up, my friend's grandma would call me "Sarah Plain and Tall" - emphasis on the "plain". I always envied the thin, tall, pretty girls with the perfect skin who seemed to leave sparkles everywhere they walked. And you know what? I still do. I still do envy those girls who "sparkle", but now I understand what I'm envious of isn't fairy dust and fancy clothes; I'm envious of women who are comfortable in her skin.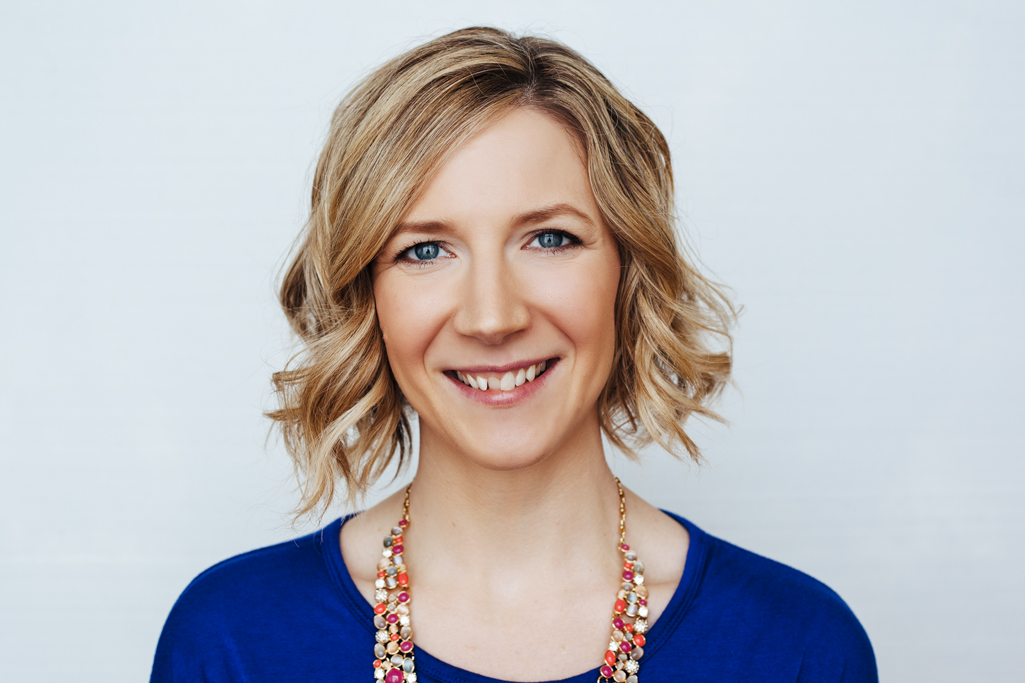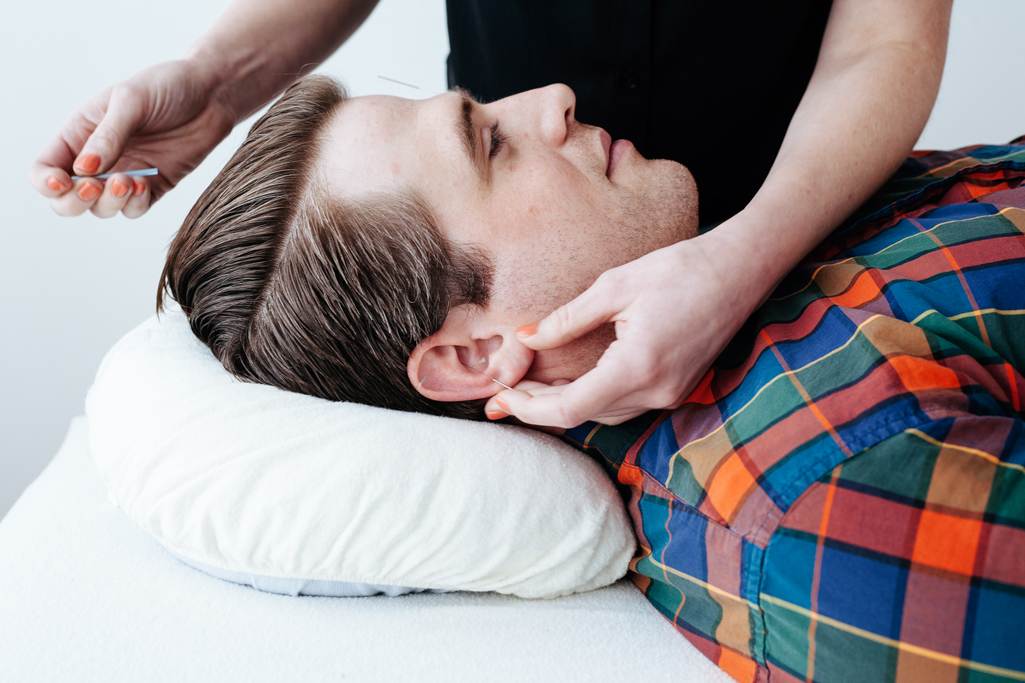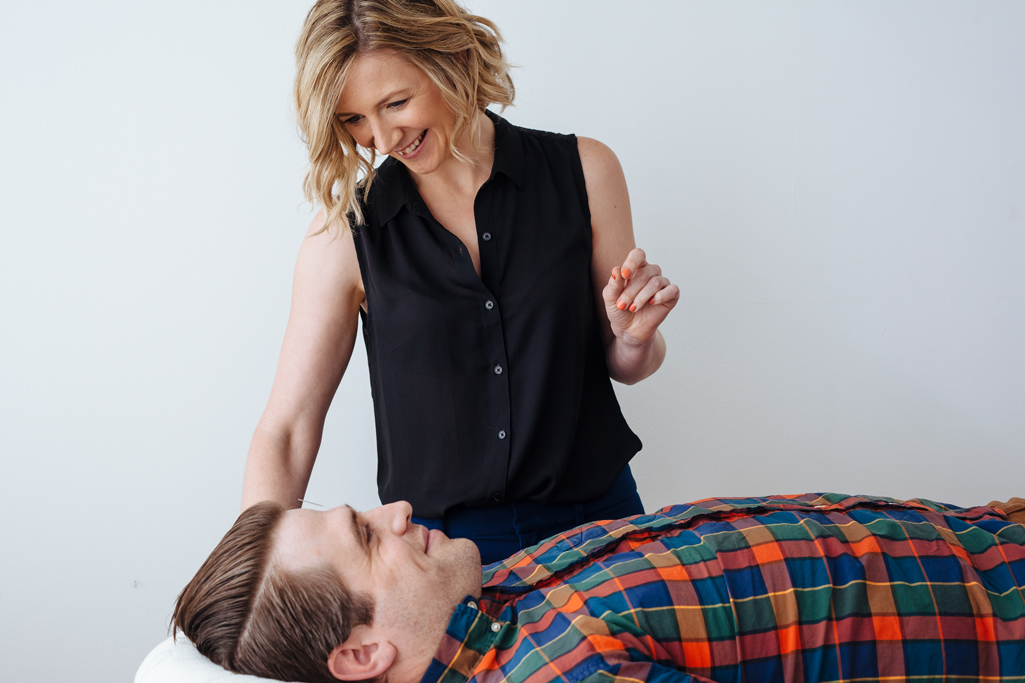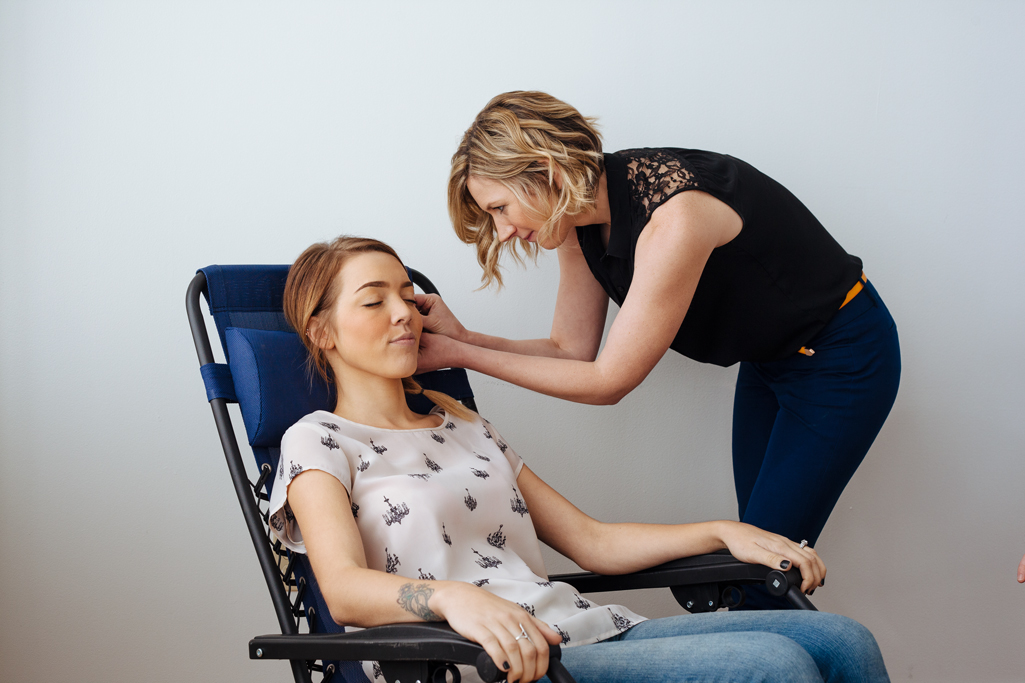 Asking Vev to be my partner with my marketing materials was uncomfortable; was I really worth an entire photo shoot? In my mind girls who are "Plain and Tall" do not deserve to have photos taken of themselves. What's so special about me? But I did know that in the wellness business, marketing the practitioner is an effective way to build trust between the business and potential clients. So I decided to sweep my insecurities under the rug and signed up for the my photo shoot date.
I was anxious heading into my photo shoot. Gia was so fashionable, so creative, so BEAUTIFUL.... and I was just me. "Gia is too talented to make me her subject," I thought over and over. I called Gia many times to consult on what clothes to wear, what color to die my hair and agonized whether or not to get a spray tan. During my anxiety filled text, emails and phone calls, Gia's message to me was the same: You're perfect. Right now. Today.
I felt like a movie star the day of the shoot. I came in with a fresh face (read: no makeup with blotchy skin and frizzy hair) and was transformed into the most sparkling version of myself by the talented hair and make stylist. With gentle coaching from Gia, I went from feeling like an inflexible robot to one of those girls that captured my envy. Gia helped me understand I do have the sparkle and the shine. She coached it out of me and captured it on film. The day of the photoshoot was a transformative day for me as an individual, for me as an entrepreneur and for me as an acupuncturist. We are all perfect, exactly who we are, all the time, everyday. Gia helped me believe in who I am.
When I first saw the images, that familiar feeling of being uncomfortable crept up on me. "Who is this girl? Is it really me?" I kept saying to myself over and over. The woman in the picture had the confidence, poise and sparkle that I felt, but never thought would actually come through in the images. Gia captured my true, confident spirit; she helped me understand that I have already have everything I need to be successful.
If you're a solopreneur, investing in quality photography is one of the smartest investments, in my opinion. I know that, for me, the photos have paid for themselves by the number of new clients I've received since I redid my website. The experience was invaluable; I would encourage anyone to take the leap and work with Gia. If you're not ready for photos yet, simply reach out and give her a call. Everyone needs to hear how perfect they are. Right now. Today. Click here to visit The The Point PDX
Sarah's website transformation